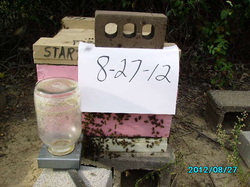 This inspection of our new hive shows the development after six weeks. We are still feeding the colony on a regular basis.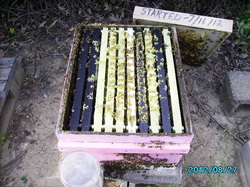 What is very noticeable after removing the lid is the increase in bee population. Our colony is getting ready for the fall and winter preparations. The colony is experiencing better pollen collection due to recent rains. This in turn causes an increase in brood rearing and hence, more bees.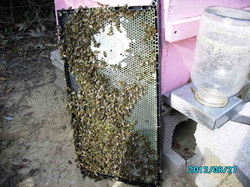 This is an outside frame that is nearly drawn out and the bees are capping the ripe syrup. We have stopped feeding the bees because the frames are drawn out and filled. This hive is ready for wintering with time to spare.