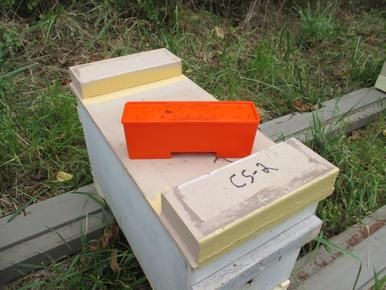 We purchase 10-day old queen cells in boxes of twenty cells to install into our queenless nucs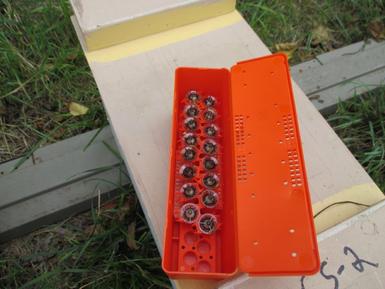 The cells we use are produced by Cory Stevens and he is a well known in Missouri for his queen rearing and breeding abilities. All queen cells are VSH Italians.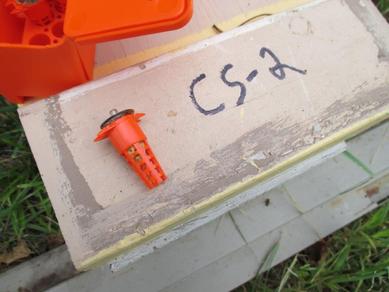 Each queen cell fits down into a cell protector made from plastic mesh. The protector keeps the nuc bees from tearing down the queen cell from the sides. This behavior results in the unborn queen being killed. The protector is open on the bottom so that the newborn queen can be released into the hive when ready.
This picture shows the unhatched queen cell outside the plastic protector.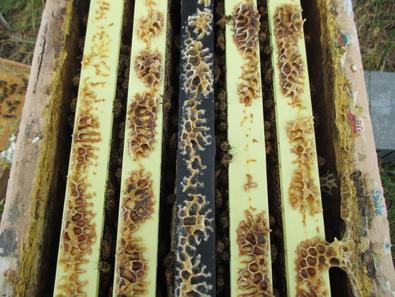 We want to install the unhatched queen cell on either side of the middle frame (black).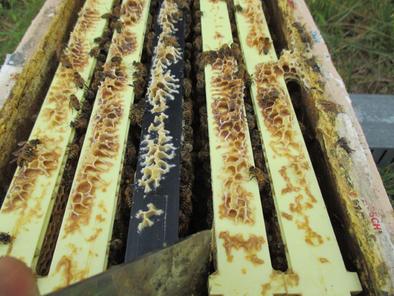 First, part the frames with the hive tool to provided the necessary room for installing the queen cell.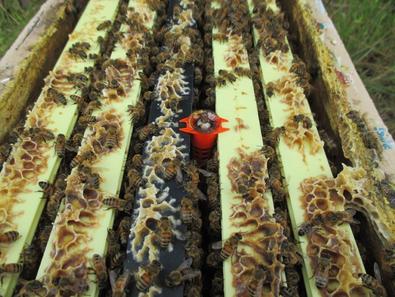 It is very warm at this time of year and we can hang the cells between the frames. During the spring when it is much cooler, the cell would be installed towards the middle of the brood comb face where it will be kept warm while it completes the hatching process.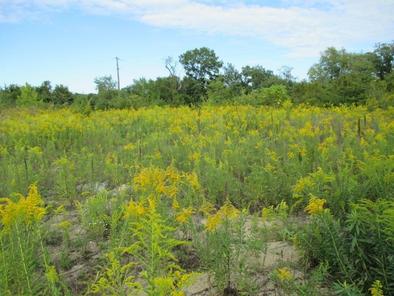 After about two days, the queen cells hatch and the new queens will eventually mate and begin laying eggs within about two weeks. Our newly made nucs are placed near fields of golden rod which provide pollen and nectar to grow the nucs population for winter.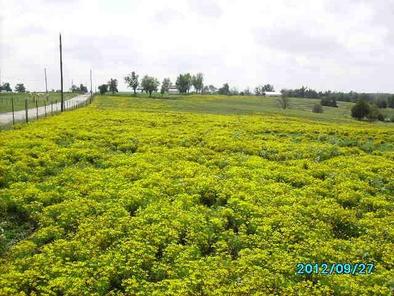 Fields full of bitter weed will provide the necessary food to produce a healthy, strong winter population. , too.