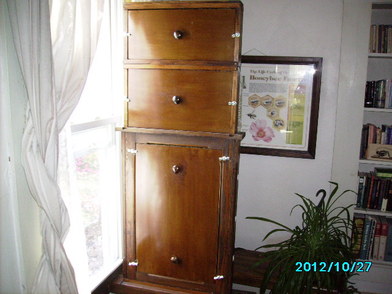 My observation hive is in my dining room and consists of three separate sections that are mounted on top of each other using vertical screws as fasteners. It is five (5) deep frames high. This picture shows my observation hive with the glass covers on.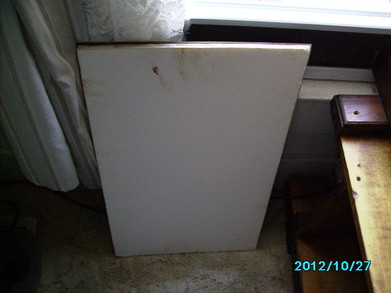 This pictures shows one of the insulated covers I made. They are left on the hive at all times unless someone wants to see the bees. The insulated covers make temperature regulation a lot easier for the bees.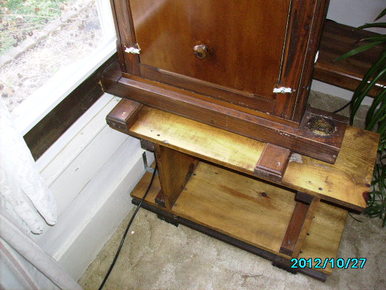 The hive is mounted to a small, but well constructed table that keeps it at the right height for the bees to come and go through the window from the bottom of the hive.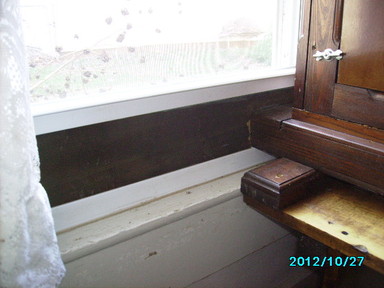 The bees exit the hive through a "manifold" that fits tightly in the bottom of the window sill and has a slot cut in it for the hive entrance to slide in and out of .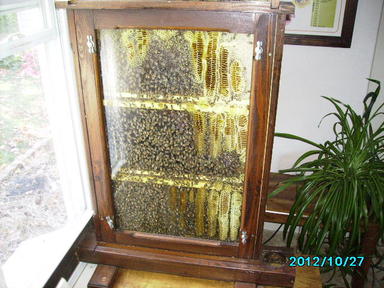 The bottom section is a three (3) frame unit that I purchased from Brushy Mountain Bee Supply. I did not use any foundation in the frames and the bees built the combs their way. Part of the combs are built sideways and I can see a bee grow from an egg to an fully grown adult. Also, you can observe how the bees store honey and pollen.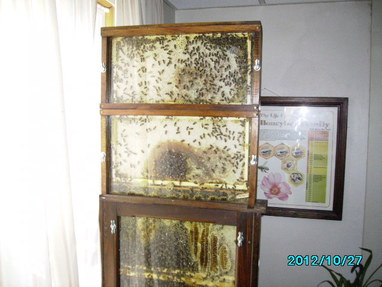 The top two frames are housed in a observation hive and "super" addition that I purchased from Kelley Bee Supply. The bees built these combs nice and straight.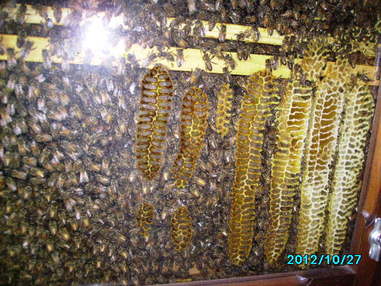 This picture shows how the bees built some of their combs sideways. I know that to some folks this looks like a mess, but remember this is an observation hive.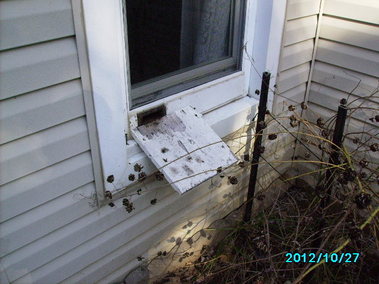 This picture shows the landing board and entrance on the outside of the house.
A CONCLUDING THOUGHT: If you really want to learn about bees----get an observation hive. I have had one off and on for the past 50 years and I am still learning!!!