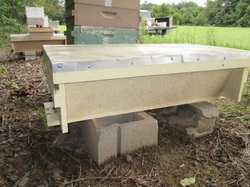 I reviewed many top bar hive designs online before I built my first TBH. I used what I thought were good features and added a few of my own. If you intend to build your own, use good lumber. I have built many hives using 1" x 12" x 3/4" that had been used for concrete forms. It was one step below new lumber. My point here is that many folks will tell you about the cost savings one can have using building materials that are not standard and in poor condition. If you should decide to go that route and build your TBH from junk lumber because it was free, you will end up with a junk TBH. On the other hand, the prices being charged for a manufactured TBH obtained from one of the bee equipment supply companies can be very expensive.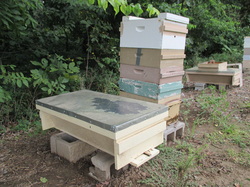 One of the features added was a front and rear entrance. This helps with ventilation of the hive, which can be a problem. Also, it makes the hive "reversible" giving the beekeeper a useful tool for management. The bees will have a tendency to prefer one entrance over the other and the brood nest will be very close to the preferred entrance. During swarming season in the springtime, the hive can be reversed end for end and this will result in the bees having to reconfigure their broodnest in much the same way that traditional box hive beekeeper reverses their broodnest boxes. Never the less, the bees will use both entrances after they have fully populated the hive each year.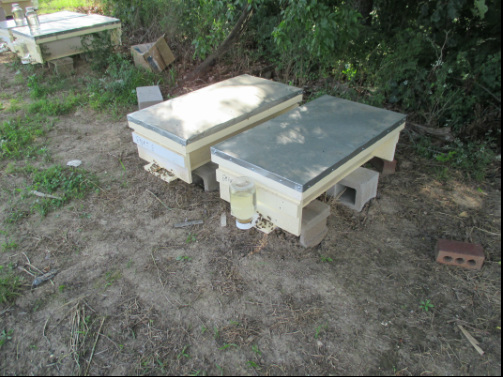 Using a "slot" type entrance enables the use of a standard Boardman Entrance Feeder on either end of the TBH. Most of the TBH designs that I studied did not have a simple means of feeding the bees. This method is simple and does not disturb the bees. Sooner or later you will have to feed your hive or let them starve to death. It's your choice--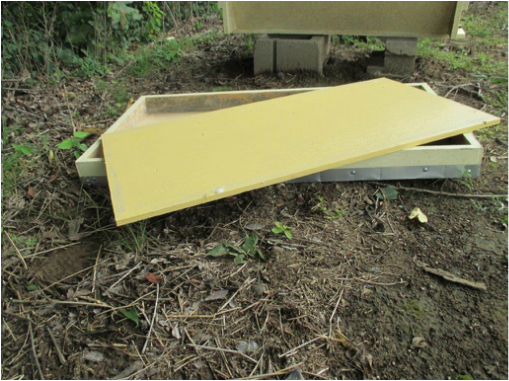 Another feature I added to my Top Bar Hive design, is a "Inner Cover"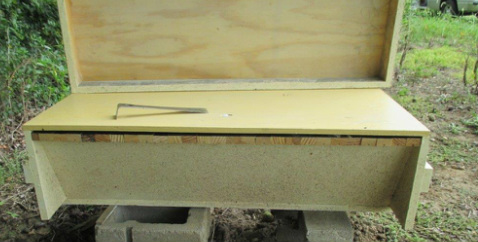 With the inner cover in place, there is a 3/8" empty space between the cover and the top bars. This "dead space" helps greatly with the insulation of heat that could be transferred to the top bars from the cover during the heat of summer.